February 13, 2016 By Brian Dembowczyk
Worship Only God
"Absence makes the heart grow fonder."
At least that's what the adage tells us. I guess there is some truth it, but consider this alternative for a moment:
"Absence makes the heart grow fainter."
I can think of many, many anecdotes to support the first axiom in my life. Especially when it comes to food. I haven't had a cheese steak in Philadelphia in a couple of decades, but just thinking about it now makes my mouth water. Same goes for pizza in Chicago, brisket in Dallas, steamed crabs in Baltimore. The list goes on and on.
But when I press in on myself, I have to acknowledge that I have forgotten far more great things in my life than I remember.  And what I have forgotten is far more important than food.
Family.
Friends.
Experiences.
Here's what I mean. Right now, think of all your extended family members.
Did you forget to include anyone?
Now do the same with your friends. The great experiences you've had.
Sobering, isn't it? There are people we deeply care about who we can completely forget. It's hard for us to remember conversations we had with people we love. Sometimes we struggle to remember what they even look like if we haven't seen them for a long time.
We don't mean for this to happen; it just does.
I have to apologize, but it's going to get even sadder now.
Think about how we do this with God, too.
Ouch.
I'll confess. I forget about God daily. Actually, that isn't quite right. I forget about Him minute-by-minute. Second-by-second even. I live far too often as a practicing Deist—one who believes in God, but doesn't believe He connects to everyday life. You probably do, too.
I don't live in desperation of God as I should.
I don't live in awe of God's glory as I should.
I don't live gospel gratitude as I should.
I don't live in gospel community as I should.
Because I forget about God. I forget about His goodness. His character. His love. I just forget Him. Or worse, sometimes I choose to not think about Him.
And because of this, I don't worship God as I should. Instead, I worship a litany of other things—including myself.
In many ways, worshiping God begins with remembering, which is what we read in Deuteronomy 4:9.
Only be on your guard and diligently watch yourselves, so that you don't forget the things your eyes have seen and so that they don't slip from your mind as long as you live. Teach them to your children and your grandchildren.
Notice that as God is leading up to instructing His people to Worship Only God (Deuteronomy 1; 3:23—4:40), He warns them of their need to remember Him. You cannot worship Who you don't remember, and because we are worshipers at our core, we will find other outlets for our worship.
Let's take a couple of minutes and unpack the three key imperatives from this verse to help us fight to remember God as we should: be on your guard, diligently watch yourselves, and teach them to your children and grandchildren.
Be on your guard. When I think of guarding, I think of protecting ourselves from external factors. There are so many things—bad and good—pressing in for our time and attention that serve as dry kindling to the fire of our sinful, self-absorbed tendencies. We need to identify to what we are most susceptible and guard ourselves against them. We need to do what it takes—whatever it takes—to protect our minds and hearts so that we can remember God and focus on Him.
Diligently watch yourselves. While we have many external influences pulling us away from God, we really don't need any of them. We are quite good at turning from God without outside help. That's why we are warned to guard from what is outside of us, but to also diligently watch ourselves. We guard from that which is outside, and we guard from that which is inside, too. Diligence connotes careful and intentional effort. It requires discipline. We have to work hard at conditioning our hearts and minds to be satisfied only in God and His goodness and to remember Him and think about Him constantly.
Teach them to your children and grandchildren. At first, this might appear to be a pretty hard break in thinking here. One minute God is warning us to work at guarding ourselves from external and internal factors that pull us away from Him and then the next He is instructing us to teach our kids. But there isn't really a hard break here; these imperatives are fused together. Sure God is concerned about the generations, but it is richer than that. When we teach, we are forced to remember. Teaching our kids benefits them, and us. Equally. We remember, we teach, we remember even more, and we teach even more. It's a beautiful upward spiral of increasing love for and focus on God. All the while we position our kids and the generations who come after us to be even more faithful in living for God.
If we want to worship, we have to remember. How God connects with our everyday living will set the temperature of our worship. For better or for worse.
How do you fight to remember God every day, every minute, and every second? Leave a comment below. 
Here is more help for leaders preparing for the February 21, 2016 session (Unit 6, Session 4) of The Gospel Project for Kids.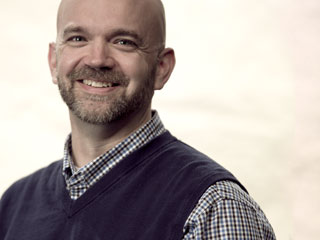 Brian Dembowczyk is the team leader for The Gospel Project for Kids. He served in local church ministry for over 16 years before coming to LifeWay. Brian earned an M.Div. from the Southern Baptist Theological Seminary and a D.Min. from the New Orleans Baptist Theological Seminary. Brian, his wife, Tara, and their three children—Joshua, Hannah, and Caleb—live in Murfreesboro, TN, where Brian enjoys drinking coffee and teaching 1-3 graders at City Church.