September 23, 2016 By Brian Dembowczyk
Unit 17 Christmas in My Curriculum Manager
If you purchase a digital bundle for Volume 6 (Winter 2016-17), you will notice that there are only two units listed in that material—Unit 16 and Unit 18. Don't panic! All of the content—including Christmas Unit 17—is there! Here's what's going on.
Because the 2-session Christmas Unit 17 falls in the middle of Unit 16, we need to merge these two units together in My Curriculum Manager so that the Christmas sessions schedule for December 18 and December 25 and not after Unit 16 finishes. Again, everything is there—it's just that Unit 17 is rolled into Unit 16 for one larger unit. As you work through this volume, trust the session titles, not the unit and session numbers for the expanded Unit 16.
When you reach Unit 17, you will find the zip folders (green buttons) after the Unit 16 zip folders on the main page. The individual unit items also appear after all of the Unit 16 items. If you have a preschool and kids bundle, here is the order of how the items appear:
Unit 16 Kids
Unit 16 Preschool
Unit 17 (Christmas) Kids
Unit 17 (Christmas) Preschool
I have attached two screen caps that may help you see how the sessions are supposed to be scheduled if you begin the content according to our suggested use date of December 4. Also, there is a screen cap showing the organization of the Kids zip folders for Unit 16 and 17.
We know that this is not ideal, but it is the best solution we have found for the Christmas and Easter Units. Let me know if you have any questions or need help getting your Winter volume set up.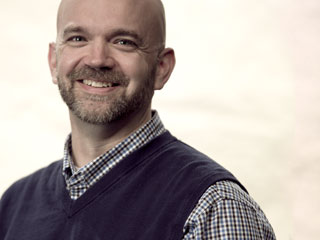 Brian Dembowczyk is the team leader for The Gospel Project for Kids. He served in local church ministry for over 16 years before coming to LifeWay. Brian earned an M.Div. from the Southern Baptist Theological Seminary and a D.Min. from the New Orleans Baptist Theological Seminary. Brian, his wife, Tara, and their three children—Joshua, Hannah, and Caleb—live in Murfreesboro, TN, where Brian enjoys drinking coffee and teaching 4-5 graders at City Church.