October 3, 2015 By Brian Dembowczyk
The Tower of Babel
"Look at me!! Watch me!!"
We hear those phrases more than we care to admit in our home. Most of the time our three kids, Joshua, Hannah, and Caleb, are the ones uttering those phrases, but I have to admit, not all of the time.
Much of the time, these phrases are used pretty harmlessly. One of our kids is inviting us into his or her life to notice something he or she can do. It is an appeal for shared joy. But sometimes, these phrases are used as part of an attention grab. One of our kids wants us to take our attention off of a sibling and draw attention to himself or herself instead. One kid does a flip on the trampoline and gets praise from mom and dad, so another kid tries to grab the spotlight for himself or herself and do one too.
"Look at me!! Watch this!!" And what is not said, but thought in the heart: "Don't look at him! Look at ME instead!"
I don't want to be too harsh here, but I also don't want to miss how this is an example of the sinful pride buried deep within our hearts—even the hearts of our kids. At our core, we are all attention-starved glory thieves.
But we aren't content just to steal attention from one another; we also want to take it away from God. At times we passively refuse to give God glory. At times we actively rob Him of His glory.
The latter is what we will encounter in this week's session: The Tower of Babel. (Genesis 11:1-9)
After the flood, God restated His Edenic command for people to fill the earth. His will was for people to have families, spread out, and populate the lands. But a group of people landed in a place called Shinar and they liked it there, so they settled down in disobedience to God's command.
Now, they knew they were disobeying God, so they came up with a plan in Genesis 11:4.
And they said, "Come, let us build ourselves a city and a tower with its top in the sky. Let us make a name for ourselves; otherwise, we will be scattered over the face of the whole earth."

We often hear that the people set out to build a tower to reach God, a common inference based on other translations that read they built a tower to reach into heaven. But that wasn't their motivation. Their motivation is explained in the second sentence of the verse—they wanted to make a name for themselves. They wanted glory.
Their thinking seems to be that if they built a large tower, God would excuse them from His command to scatter and fill the earth. As if He would say, "Well, now. I didn't know you could do THAT. That changes things!"
And so they set out to make themselves famous with others and with God. "Look at us!! Look at what we can do!!"
But God was not about to have any of it. Not the people's desire to change His plans, and definitely not their desire to rob Him of His glory. God confused their language so that they couldn't communicate and that forced them to scatter. God's plan will come about, one way or another.
Don't miss the important parallel between Babel (Genesis 11) and Pentecost (Acts 2). After the flood (which anticipates the gospel), God creates language barriers to scatter people. After the cross, resurrection, and ascension (which in many ways culminates the gospel), God breaks through language barriers to unite people.
The message is clear: Jesus undoes what sin causes.
Sin brings separation; Jesus undoes that and brings unity. Sin brings death; Jesus undoes that and brings life. Sin brings condemnation; Jesus undoes that and brings forgiveness.
Pentecost undoes Babel. The gospel undoes sin. Jesus wins. Always.
And that is one reason, one of a multitude of reasons, why God deserves all glory. His grace-saturated plan to overcome sin reveals His glory. His grace-saturated gift of Jesus to carry out that plan reveals His glory. His grace-saturated provision of the Holy Spirit and new life in Christ reveal His glory.
God deserves full glory and that is also why He is fiercely jealous of His glory. When someone—anyone—tries to steal His glory from Him, they not only sin against God, but they also potentially divert someone else's worship and awe away from God and onto something or someone else.
As you talk with your kids about Babel this week, help them understand that God is not being conceited when He demands the full glory and worship due Him. He is actually being loving because He is drawing all of us to the greatest good there is—Himself. When we point our attention anywhere else and give glory to anything else, we point ourselves and others to that which will never satisfy. God acts for His glory and our good. They are fused together because God is our greatest good.
How have you seen kids pursue their own glory and what can we do to help them pursue God's glory instead? Leave a comment below.

Here is more help for leaders preparing for the October 11, 2015 session (Unit 1, Session 6) of The Gospel Project for Kids.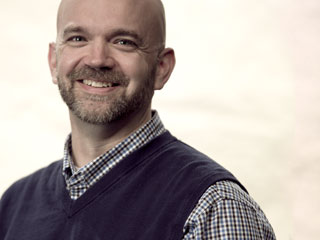 Brian Dembowczyk is the team leader for The Gospel Project for Kids. He served in local church ministry for over 16 years before coming to LifeWay in 2014. Brian earned an M.Div. from the Southern Baptist Theological Seminary and a D.Min. from the New Orleans Baptist Theological Seminary. Brian, his wife, Tara, and their three children—Joshua, Hannah, and Caleb—live in Murfreesboro, TN, where Brian enjoys drinking coffee and teaching 1-3 graders at City Church.