May 30, 2015 By Brian Dembowczyk
The Church Met Needs
In the first year of our marriage, my wife, Tara, and I really struggled to communicate at times.
I remember one instance when we were disagreeing about something (I have long since forgotten what it was) and we simply could not make any headway toward a resolution. The result was several days of frustration (on my part) and hurt (on Tara's part). Early in our disagreement, it had become evident to me that Tara had formed her perspective of the situation based on some incorrect information. So I had done what any man would do—I set out to share the right facts with her. Surely, if she got the facts right we could reach a resolution.
Imagine my surprise when things didn't get better, but they actually seemed to get worse.
If you are a woman, or if you are a man who has been married for a while, or if you are just smarter than me you most likely know where I went wrong. The barrier in our relationship in that moment was not about facts. The barrier was that Tara and I were approaching the situation from completely different perspectives.
I was coming at it from a very logical, fact-driven angle. I wanted to determine who was right about the issue. "Let's get the facts right, resolve this, and move on."
Tara was coming at it from a very emotional, feeling-driven angle. She wanted to be heard, valued, and understood. She wanted me to acknowledge and understand her hurt despite its cause. For her, the issue of disagreement, whatever it was, became secondary to her husband not seeming to care about her emotions. "Let's connect again on an emotional level then sort out the situation together and move on."
I'm going to be honest—this is still a struggle for me to remember and live-out in our marriage. My most common feelings are hunger and exhaustion, so it is hard for me to relate with much more complex emotions. Understanding and talking about emotions is not easy for me. But it needs to be important to me because it is important to my wife.
Sometimes I wish people were not quite as complex as we are. But that is how God designed us.
Emotional needs is just one of a vast array of needs we all have to some degree. Someone may have greater emotional needs than another person who has greater physical needs. Still another person might have greater intellectual needs. But there is one area of need that we all share—and it is our greatest need—our spiritual need. We all are in desperate need of salvation found only in Jesus.
We have to be careful though. It is easy for some of us to focus on a person's spiritual needs and neglect or completely ignore his or her other needs. The Bible is clear that we are to seek to meet all of person's needs to the best of our ability. A classic Bible passage to remind us of this is James 2:15-16 where we are warned that it isn't enough simply to tell a hungry person to be filled or a cold person to be warm. We have to act and provide what is needed. The reality is that all of a person's needs are fused together. When we fail to try to meet a person's non-spiritual needs, we may in fact build a barrier in meeting his spiritual need. At the same time, when we strive to meet a person's needs holistically, we create a better opportunity to meet his spiritual need.
As good as the passage in James is, I think Matthew 9:35-38 is the best place for us to see how we need to meet needs holistically because it is modeled by none other than Jesus Himself. Notice in this passage that Jesus met physical needs, emotional needs, and spiritual needs as He traveled through all of the villages and towns in the region (there's another teachable point in Him going to all the villages and towns too). I want you to think about something for a moment. Every belly that Jesus filled emptied again. Every person Jesus healed ended up dying. So why did He "waste" His time meeting temporary needs? Two reasons. His love compelled Him to and, again, those needs were important because they connected to their spiritual need of Him.
This week's session, The Church Met Needs (Acts 3-4), shows us how the early church was concerned about people—people inside the church and outside of it—holistically. As you prepare to teach your preschoolers and kids this Bible story, it might be helpful to take a few minutes and think through the different needs people have. This will give you the opportunity to help your kids understand that people have different needs and ways they can help meet some of those needs.
I'm going to help you get started by sharing five different types of needs. You might think of other types, but I hope this gets you going.
Physical Needs
This is perhaps the most familiar non-spiritual need on our radar. Feeding the hungry, collecting blankets for the homeless, offering affordable or free dental and medical care, and providing clean drinking water are all common activities in church life. Your community context may prompt other ideas for physical needs to consider. For example, a farming community may present the physical need of helping an ill farmer harvest his crops.
Emotional Needs
People are hurting. Loneliness. Abandonment. Hopelessness. Grief. Anxiety. Purposelessness. And that's just a start. But not all emotional needs are a result of pain. Some people may just want to feel valued and heard. Some people may ache to feel loved. They aren't necessarily hurting, but their need is just as real and just as important.
Intellectual Needs
This is an area of need that we may not think of as much, but we should. People want others to understand and care about what we think. We want to be challenged and we want to have the information we need to understand things. This is the reason that three-year olds ask the same question over and over again: "why?" They want to understand things. As a kids teacher, you probably have a keener awareness and appreciation of this need than others!
Relational Needs
This area of need is closely connected with emotional needs. God has hard-wired us to crave to be in relationship. We are relational creatures. In fact, some theologians believe that is part of how we are created in God's image. Just as God is relational by nature (proven in the Trinity), so are the people He created. This also explains why gospel community—the local church—is essential and not optional for His people. Think about the relational needs around you. Shut-ins. Orphans and widows. Single adults. Kids who sit alone at lunch.
Spiritual Needs
We cannot neglect this area of need—our greatest one. Sometimes we make the mistake of focusing on so many of the other needs that we forget this one. We don't want to make life pleasant for people on their way to eternal separation from God. We want to meet people's needs and in doing so show them the gospel in conjunction with the verbalization of the gospel.
Thank God that He has given you the wonderful opportunity to help meet the various needs of your preschoolers and kids. Don't forget that they need more than for you just to feed them spiritually. At the same time, don't miss the opportunity to help them to begin to develop a heart to meet needs of others holistically. Who knows what they can do one day—maybe even today—for Christ and His Kingdom.
How is God using your kids and your kids ministry to meet the different needs of others? Leave a comment below.
Here is more help for leaders preparing for the June 7, 2015 session (Unit 34, Session 1) of The Gospel Project for Kids.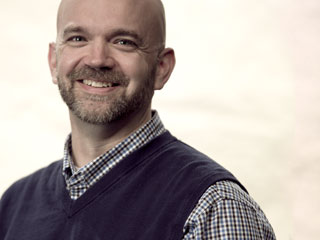 Brian Dembowczyk is the team leader for The Gospel Project for Kids. He served in local church ministry for over 16 years before coming to LifeWay in 2014. Brian earned an M.Div. from the Southern Baptist Theological Seminary and a D.Min. from the New Orleans Baptist Theological Seminary. Brian and his wife, Tara, and their three children – Joshua, Hannah, and Caleb – live in Murfreesboro, TN, where Brian enjoys drinking coffee and teaching 1-3 graders at City Church.