February 3, 2016 By Brian Dembowczyk
Spring 2016 (Volume 3: The Promised Land) Bonus Sessions
If you purchased any of the preschool or kids Spring 2016 (Volume 3: The Promised Land) kits, you might have noticed something new on the Presentation Disc—bonus session content. These sessions are being provided at no added cost primarily for churches who are not following the suggested use dates and teach this volume at another time of the year other than around Easter. During the first cycle of The Gospel Project for Kids, we heard from churches who had Christmas sessions in the middle of the summer or Easter sessions in the fall and they didn't know quite what to do.  Well, we heard you and these bonus sessions are our way of helping you out. These sessions also might be of interest to churches who are following the suggested use dates, but who do not want to spend 2 weeks on Easter.
The free bonus sessions are sessions from the first cycle of The Gospel Project for Kids that we didn't cover in the second cycle. They will be available on each Winter (Christmas) and Spring (Easter) kit during the three-year cycle. We will continue to post Christmas and Easter sessions online for churches who are in the middle of a volume that does not have Christmas or Easter content in those seasons.
Here is what you will find on the Presentation Disc:
Leader Guide PDFs: These PDFs include the activity pages and any printables referenced in the activities.
Bible Story Videos: The unhosted videos are provided in .mov and .mp4 formats
Kids Discussion Starter Videos: Provided in .mov and .mp4 formats.
There are three things that you will not find on that disc that I want to address:
No music content:  We recommend that you continue using the music from the unit in which you insert these bonus sessions. I'll explain what I mean by that in a moment. This will prevent the kids from getting confused by two different songs being introduced one week and give extra time for working on the key passage of the main unit.
No worship content: The kids worship sessions build on one another, making it impractical to step out of the current unit's characters and theme and insert two different characters and different theme in the middle.
No Babies and Toddlers Leader Guide: Because we did not have a babies and toddlers resource in the first cycle, we could not pull one to provide as part of the bonus sessions.
Now, what did I mean by inserting these sessions in the middle of a unit? We do not recommend that you simply swap out the Easter unit sessions for the bonus sessions and make a new "unit" out of them. Instead, we are providing a suggested order of sessions that preserves the chronology to minimize confusion for your kids. Here is how we suggest you adjust the schedule to include the bonus sessions:
Unit 7: God the Savior
Session 1: Joshua and Caleb
Session 2: The Bronze Snake
Session 3: The Promised Land and Jericho
Session 4: Achan's Sin and the Defeat of Ai
Session 4A: The Day the Sun Stood Still (BONUS)
Session 5: Joshua's Final Encouragement
Unit 9: God Judges His People
Session 1: The First Judges
Session 2: Deborah and Barak
Session 3: Gideon
Session 4: Samson
Session 5: Ruth and Boaz
Session 6: Eli and Boy Samuel
Session 6A: The Ark Was Captured (BONUS)
As you can see, Unit 7 now becomes a 6-session unit and Unit 9 becomes a 7-session unit. Hopefully you can see why it would be confusing for kids to have different music during the bonus sessions.
Leave any questions you might have or ideas to share with others about how you handle Christmas and Easter sessions at other times during the year.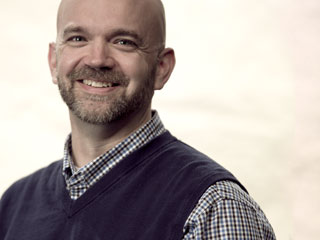 Brian Dembowczyk is the team leader for The Gospel Project for Kids. He served in local church ministry for over 16 years before coming to LifeWay in 2014. Brian earned an M.Div. from the Southern Baptist Theological Seminary and a D.Min. from the New Orleans Baptist Theological Seminary. Brian and his wife, Tara, and their three children – Joshua, Hannah, and Caleb – live in Murfreesboro, TN, where Brian enjoys drinking coffee and teaching 1-3 graders at City Church.