July 9, 2016 By Brian Dembowczyk
Solomon Asked for Wisdom
I'm not much of a swimmer. I know how to swim and I can swim from one side of the pool to the other—if the pool isn't really that long—but it sure isn't pretty and I sure can't swim too far.
So if I were to try to swim from, say Miami, Florida, to Capetown, South Africa, I don't think I'd make it very far. OK. I know I wouldn't. Now if I had an Olympic swimmer as a swimming buddy on that trip, he or she would fare much better, but would still fail to reach South Africa by a mile. Well, by hundreds of them. The distance is just too far. It's too large of a divide. My relative weakness at swimming and an Olympian's relative strength just wouldn't matter much in the end. We'd both be fish food. I would just feed fish slightly off of Miami Beach while the Olympian would feed fish farther out.
And that's basically the point of Solomon Asked for Wisdom. (Unit 11, Session 1) Just not with swimming, but wisdom. And not with an Olympian and me, with Solomon and everyone else.
When Solomon became king after his father David, God invited him to ask anything he wanted from God. Anything.
OK. Let's pause right there, be honest with ourselves, and consider for what we may have asked.
Money.
Fame.
Family.
So many tempting things from which to choose.
But Solomon asked for wisdom. Which was a very wise choice in of itself. Solomon knew that he had a responsibility—a weighty responsibility—to lead God's people. He wanted to obey God as king and fulfill his mission. So he asked for wisdom to lead God's people well.
Great, great choice.
God praised that choice and gave him the wisdom for which he had asked but went above and beyond that and also gave him what he could have asked for but didn't.
Sounds like an uplifting Bible story—if we ended here. But we can't. We have to look at the rest of the story.
As we know, Solomon was given amazing wisdom and used it quite capably as king. But, and this is such an important but, we also know that he allowed his heart to be overcome with sin—namely adultery and then idolatry. And because of that sin, the kingdom of Israel split in two.
Solomon was the wisest man ever. Yet that wisdom did not protect him from sin and it didn't enable him to be the king God's people needed him to be.
Solomon's wisdom may have gotten him farther than the rest of us, but he still drowned in the Atlantic, far short of the destination.
And that's the point of this story. Solomon was a wise king who wanted to do God's will, but his wisdom—as great as it was—wasn't enough. We need a better king, a wiser king, a perfect king. We need Jesus.
Solomon's wisdom reminds us that we can never be wise enough—good enough—whatever enough—on our own. It also reminds us that any other person we look to for rescue will not be whatever enough too. We need more than a man. We need the God-man, Jesus. Only He is all-enough for us. He is all-perfect, all-knowing, all-loving, and a long list of other alls. We need Jesus. Only Jesus.
What lessons have you learned from the times you placed your trust in yourself or another person? Leave a comment below. 
Here is more help for leaders preparing for the July 17, 2016 session (Unit 11, Session 1) of The Gospel Project for Kids.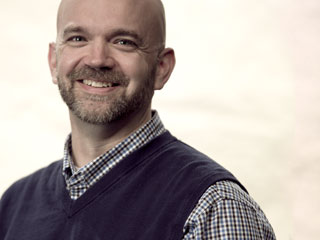 Brian Dembowczyk is the team leader for The Gospel Project for Kids. He served in local church ministry for over 16 years before coming to LifeWay. Brian earned an M.Div. from the Southern Baptist Theological Seminary and a D.Min. from the New Orleans Baptist Theological Seminary. Brian, his wife, Tara, and their three children—Joshua, Hannah, and Caleb—live in Murfreesboro, TN, where Brian enjoys drinking coffee and teaching 1-3 graders at City Church.