July 4, 2015 By Brian Dembowczyk
Paul's Second Journey
My father's job took my family to Germany when I was about 10 years old. We lived in southern Germany for nearly six years and I loved that experience. I loved the German history, culture, and food. Especially the food. But not at first.
Shortly after we moved to Germany, my parents wanted to go out to dinner one night but my older brother and I balked at the idea. Normally, that wouldn't go far at all and we would have been told to climb into the car because we were going, like it or not. This time, though, my parents uncharacteristically allowed us to stay home and, I hate to admit it now, eat a frozen pizza or something along those lines instead of a Schnitzel. Had I only known then what I know now about how wonderful German food is.
My parents chose to explore our new community that night, and at one point, decided to turn around and head back to a restaurant they had passed. As they were turning around, someone speeding on a motorcycle crashed into my parents' car and went nearly through the back seat – right where my brother and I would have been sitting. The motorcycle's handlebar yanked my mother's seat around injuring her neck while my father only had some cuts and bruises. The man on the motorcycle was killed.
Had my brother and I been in the back seat that day, we would surely have been killed as well.
We sure were lucky, weren't we?
Nope. Not at all.
If we truly believe that God is sovereign and that He works all things by His providence for His glory, then we cannot believe in circumstance. It was not "lucky" that my parents stepped out of character and allowed us to stay home that night. It was divine providence. I don't thank my lucky stars for that night. I thank Sovereign God.
Circumstance, or luck, is antithetical to God's sovereignty.
This week's study of Paul's Second Journey (Acts 15-16) provides a great opportunity for you to teach, or remind, your kids about how God is completely sovereign and how He brings about His will through divine providence. As Paul and Silas headed out to visit and encourage the churches birthed during Paul's first missionary journey, God's providence quickly became apparent.
Think about the chain of events that led up to the conversion of the jailer and his family. Break any link in that chain and it falls apart. What a strong case for God working providentially in our lives! As you teach your kids this week, encourage them that God is always at work even if we can't quite see it. Also be clear that God even works through our difficult situations just like He had a reason for Paul and Silas being in prison. Thank God that He is sovereign and pray that you all trust God and follow His will no matter where it leads.
How have you seen God work providentially in your life? Leave a comment sharing how you have seen God at work. 
Here is more help for leaders preparing for the July 12, 2015 session (Unit 35, Session 3) of The Gospel Project for Kids.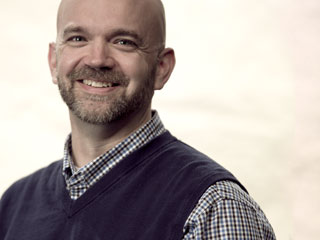 Brian Dembowczyk is the team leader for The Gospel Project for Kids. He served in local church ministry for over 16 years before coming to LifeWay in 2014. Brian earned an M.Div. from the Southern Baptist Theological Seminary and a D.Min. from the New Orleans Baptist Theological Seminary. Brian and his wife, Tara, and their three children – Joshua, Hannah, and Caleb – live in Murfreesboro, TN, where Brian enjoys drinking coffee and teaching 1-3 graders at City Church.