July 11, 2015 By Brian Dembowczyk
Paul Preached in Europe
A while ago, I purchased a used wooden swing set and fort. It seemed to be in decent condition, although I knew I wanted to play around some with the design of the fort. My brother-in-law and a friend helped me take the equipment down, load it up on a trailer, haul it to my house, and then set-up the swing set. And do you know the first thing I did? I plopped down on the swing and swung. (Or would that be swang?) Yup, before my kids even had a chance, I hopped on that swing and took it for a test swing.
Now why did I do that? Was I being selfish? Did I just want to play on the new swing set before my kids did? Not at all. (Well, selfishness is among the long list of sins of my flesh, but I wasn't being selfish in that moment.)
I hopped on the swing that day for my kids' good. I wanted to test the swing set to make sure that they would be safe on it. If it could support me, it could definitely support them. My kids might not have fully appreciated it at the time, but I'm sure they are glad the swing didn't crash down around them.
By the same reasoning, how many of us would want to drive across an untested bridge? Fly on an untested airplane? You get the idea.
So here's the question: What about when it comes to our faith? Are we just as quick to appreciate our need to test what we hear and sing on Sunday mornings, what we read in books, and what others tell us? Or do we consume theology with little to no discernment?
During my time in church ministry, I would often encourage and exhort those who sat under my teaching to test what I said to them. I wanted them to dive into God's Word to see for themselves whether I was faithfully teaching the gospel. As hard as I tried, I knew that I am not perfect and that I could make a mistake, misspeak in the moment, or hold to a doctrine that was not quite all the way there. I wanted them to be Bereans.
If you aren't familiar with that term—Bereans—you will become more familiar with it as you prepare to teach Paul Preached in Europe to your kids this week. This week's session is packed with action and has several different places where you can really camp out with your kids. But don't skip over a couple of verses in the middle of the narrative:
The people here were more open-minded than those in Thessalonica, since they welcomed the message with eagerness and examined the Scriptures daily to see if these things were so. Consequently, many of them believed, including a number of the prominent Greek women as well as men. (Acts 17:11-12)
This is what I wanted the people in the churches where I served to do. And I hope this is what you do as you prep to teach The Gospel Project for Kids and what you want your kids to do as well. Notice the four-step process of the Bereans in these two verses:
They were open-minded. This is probably easier for kids than it is for us adults. We can fall into the trap of making up our minds about something and being difficult to budge us from it. But it is essential that we receive biblical teaching with a humble, open mind. Our theology is constantly being refined—or at least it should be as we grow as followers of Christ. The moment we close our mind is the moment we are setting ourselves up for trouble. Now, let me be clear. I am not suggesting that we put everything up for grabs. We should hold unwaveringly to the key doctrines of the gospel—Jesus is fully man and fully God; all are sinners; Jesus is the only way to salvation, etc. But even in those non-negotiable doctrines, we should still have an open mind and realize that we can still learn so much more about them.
They welcomed the gospel message with eagerness. Being open-minded is a good start, but we have to go beyond that. We can be open-minded but unmotivated to learn. Let me give you an example. I am completely open-minded to what NBA team is the best one. You can make an argument for any team and I wouldn't push back at all. But here's the reason: I don't care one bit about professional basketball. Not one. Notice though that the Bereans were open-minded and they also wanted to listen to the gospel. They received it eagerly. I love this about them. Clearly they valued the gospel and thirsted for it. How about us? Do we thirst for the gospel as parched wanderers in the desert? Or has the gospel become routine to us?
The examined the Scriptures regularly. Any water might be good water to a parched person, but that thinking can get you killed. Just try to quench your thirst by drinking salt water. Just because the Bereans were open-minded and thirsty for the gospel did not mean they consumed whatever they heard. They tested it. They sat down on the swing and examined the teachings they heard against Scripture. And they didn't just do that once. They did it daily. Apparently they didn't test a teacher once and then trust him moving forward. They continued to test everything they heard. That is what we ought to do as well. Sure, we can trust some people more than others, but we should always be diligent to test all that we hear against God's Word. Show me a person who agrees 100% with another person's theology, and I will show you a lazy theologian. Sure it takes work to test all we hear against Scripture, but isn't having a proper understanding of the gospel worth it?
They believed—when it was genuine belief. Don't miss that caveat. It's quite important. Notice in the text that "many of them believed." "Many" means "not all." So some of the Bereans went through the first three steps only to reject the gospel. While others went through the steps and concluded, rightly, that the gospel is true and trusted in Christ. I wonder if this is why so many people who grow up in the church walk away at some point—because we haven't produced Bereans who reach meaningful faith. Instead, we are far too quick to affirm superficial signs of faith (e.g. attendance, knowing facts, proper behavior) and try to disciple those whom we should evangelize. Let's care enough about the gospel, our kids, and the church by slowing down in affirming conversions and really trying to draw out Berean-like faith in our kids.
Wouldn't it be great to have a class full of Bereans? How about a kids ministry that is saturated with them? Or better yet, a church. As leaders, we play a significant role in realizing that goal. As you teach your kids, be quick to encourage critical thinking and questions. Be willing to chase rabbits even if it means not finishing the lesson. Be excited and passionate about the gospel. Model genuine, tested faith. Be a Berean and raise up little Bereans around you!
Have you trained your kids to test the Scriptures for themselves and not simply accept what their parents, you, and their pastor teach? Leave a comment below on how you have done that.
Here is more help for leaders preparing for the July 19, 2015 session (Unit 35, Session 4) of The Gospel Project for Kids.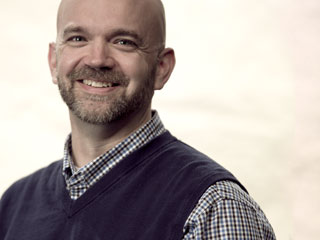 Brian Dembowczyk is the team leader for The Gospel Project for Kids. He served in local church ministry for over 16 years before coming to LifeWay in 2014. Brian earned an M.Div. from the Southern Baptist Theological Seminary and a D.Min. from the New Orleans Baptist Theological Seminary. Brian and his wife, Tara, and their three children – Joshua, Hannah, and Caleb – live in Murfreesboro, TN, where Brian enjoys drinking coffee and teaching 1-3 graders at City Church.