July 1, 2015 By Brian Dembowczyk
New for Kids this Fall: Missions
The Gospel Project for Kids is designed to guide kids through three steps:
Learn how the Bible is one big story of the gospel.
Orient their hearts into a posture of love, gratitude, and faithfulness to God because of the gospel.
Join in on God's mission to bring Him glory and make Him known to others.
A key way we seek to accomplish that crucial third step is through the missions and missional living emphases in both the Bible study and worship times. In the new cycle of The Gospel Project for Kids, you will see that we have kicked missions up a notch. Here's how:
Activity Pages: The activity pages will now feature family discussion starter ideas and activity ideas. Many of the activities will center on missional and/or missions applications making this a valuable way for families to live out the gospel in their context.
Missional / Missions Activities: The Preschool, Younger Kids, and Older Kids Leader Guides will all feature at least one missions-based activity and one missional-based activity each quarter.
Missions Videos (Worship Component): The worship component will provide a missions video each week instead of providing seven or eight a quarter.
Regional Emphasis (Worship Component): The mission videos each quarter will focus on a region of the globe on the following schedule:

Fall 2015: South America (Amazon region)
Winter 2015-16: Western Europe
Spring 2016: North Africa and the Middle East
Summer 2016: Asia
Fall 2016: Southern South America
Winter 2016-2017: Central Europe
Spring 2017: Western Africa
Summer 2017: Asia/Australia
Fall 2017: Latin America
Winter 2017-2018: Eastern Europe
Spring 2018: Southern Africa
Summer 2018: East Asia
Prayer Cards and Missions Opportunities (Worship Component): Prayer cards and a group missions opportunity will also be available each quarter.
How have you connected The Gospel Project and missions together? Leave a comment below.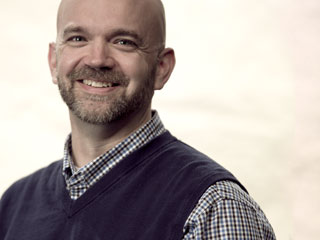 Brian Dembowczyk is the team leader for The Gospel Project for Kids. He served in local church ministry for over 16 years before coming to LifeWay in 2014. Brian earned an M.Div. from the Southern Baptist Theological Seminary and a D.Min. from the New Orleans Baptist Theological Seminary. Brian and his wife, Tara, and their three children – Joshua, Hannah, and Caleb – live in Murfreesboro, TN, where Brian enjoys drinking coffee and teaching 1-3 graders at City Church.