May 27, 2015 By Brian Dembowczyk
New for Kids this Fall: Big Story Video
I was having lunch with several kids leaders who use The Gospel Project for Kids at KMC last October (shameless plug: come to KMC this year!) when one shared that she wished there was a way to help the kids be reminded of the big story of the Bible as they study through it. That was the genesis of The Big Story video.
The Big Story video was created for that primary purpose – to remind kids about the big story of the Bible. While The Gospel Project is designed to introduce that big story, it is quite easy to lose sight of it from week to week. The Big Story video will be included each volume (quarter) and will feature a 30-45 second bumper that highlights what will be studied during that volume. (That bumper is not included on the version below.) Our recommendation is that you show this video during your large group time the first session of each volume. However, you know your kids better than we do and may find value in showing it more than that. We also recommend that this video be shown to the grade school kids, but again, you know your preschoolers better than we do and may find value in showing to that group as well.
We also believe that The Big Story Video will help you cast vision to parents and recruit and train leaders. Feel free to download the version below and use it as you see fit. Let us know how you use The Big Story video. We'd love to hear your stories.

How do you anticipate using the new Big Story video in your kids ministry or in other settings? Leave a comment below.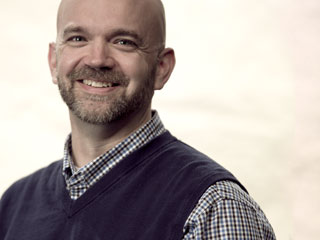 Brian Dembowczyk is the team leader for The Gospel Project for Kids. He served in local church ministry for over 16 years before coming to LifeWay in 2014. Brian earned an M.Div. from the Southern Baptist Theological Seminary and a D.Min. from the New Orleans Baptist Theological Seminary. Brian and his wife, Tara, and their three children – Joshua, Hannah, and Caleb – live in Murfreesboro, TN, where Brian enjoys drinking coffee and teaching 1-3 graders at City Church.