April 27, 2016 By Brian Dembowczyk
Kids Digital Material Changes in My Curriculum Manager
My Curriculum Manager (MCM) is going to look a little different when you open your Fall 2016 (Volume 5) materials. One of the biggest changes you will notice is that we have replaced the session portfolios with four different unit zip folders in hopes to make your downloads quicker and easier to organize. We'll cover the zip folders in a minute, but there are a couple other changes to tell you about too. (If you are a better visual learner, or you just prefer to watch a video about this instead of reading, jump to the coaching video at the end of this post!)
Volume-Level Items
So let's start with the three downloads that you can find at the very top of your page in the blue field of MCM. (UPDATE: These blue links may be green buttons under the Unit Resources" tab instead. If you do not see them where they are in the screen cap, look under the unit tab.)


You see that the Big Story video for that volume is still there, although it is now a text link instead of a green box. But now that video is joined by two other downloads—the Help Guide and the Sessions at a Glance. The Help Guide PDF is provided to assist in understanding the slightly different logic to where to find items now. We encourage you to print that PDF and have it handy as you get comfortable with the updated MCM content. The Sessions at a Glance is in the front of the printed leader guides, but we wanted to make it available to our digital users as well. It is especially helpful for new small group and large group leaders as they understand the basic flow of a session. These two PDFs will be the same each volume.
Unit Zip Folders
Now, that takes us to the unit zip folders that will appear at the very top of the white area of the screen. These are the four green buttons.


Here is what you can find in each zip folder:
Printables Zip Folder
This zip folder includes everything you would need to print for the unit. It contains four sub folders to help you easily find what you need:
Activity Pages & Cards: The activity pages and cards for each session in that unit as well as the answer key for all of the quarter's activity pages.
Leader Guide: The PDF and RTF of each session's leader guide. Note that now the leader guide PDF only contains the leader guide itself. The printable items needed for activities in a session (e.g. when an activity calls for a printed item we supply) are now in a separate PDF file in this subfolder. The journal page is also in this subfolder, and the posters are in a separate subfolder in this zip folder. (While this change may mean that small group leaders now have to open up two or three different files to access what they need, it was done to speed up download times and also to make printing resources easier. Now, you have the ability to print an entire unit of activity pages at once.)
Leader Support: The gospel poster, lyric sheets, and parent resources.
Posters: All of the PDF posters for the unit.
Videos Zip Folder
This is where you will find all of the MP4 Bible story videos, music videos, and discussion starter videos for the kids materials, and the missions videos for the worship materials.
Music Zip Folder
This is where you will find the MP3 music for the unit.
Presentation Files Zip Folder
This is where you will find the JPG versions of the posters for including in a media presentation.
As you can see, providing the content in these zip folders will hopefully make it easier for your various team members to access and organize just what they need. For example, most small group leaders would only need to download the Printables Zip Folder for the unit and even though individual session files are available to download, he or she wouldn't need to download any of them for the entire unit.
Unit and Session Files
While you can access everything you need simply by downloading the four zip folders, we also know it is important to be able to access unit and session items individually by clicking on the grey "Expand" buttons.


You will most likely notice that there seem to be more individual items now. That is because we have pulled the activity pages and printables from the back of the leader guide PDFs.
We really hope that this makes it easier than ever for you to use The Gospel Project for Kids, but even better improvements are on the way later in 2016 or early 2017 as a major revision of My Curriculum Manager is in process. The newly designed My Curriculum Manager should provide you easier access than even these zip folders will, and should allow you to customize how you  organize and use the various files each week.
Here is a coaching video walking you through how to find what you need in MCM beginning Fall 2016.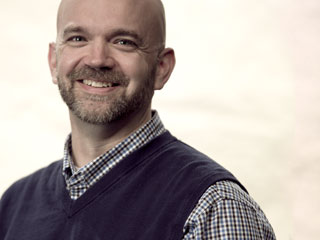 Brian Dembowczyk is the team leader for The Gospel Project for Kids. He served in local church ministry for over 16 years before coming to LifeWay. Brian earned an M.Div. from the Southern Baptist Theological Seminary and a D.Min. from the New Orleans Baptist Theological Seminary. Brian, his wife, Tara, and their three children—Joshua, Hannah, and Caleb—live in Murfreesboro, TN, where Brian enjoys drinking coffee and teaching 1-3 graders at City Church.