November 14, 2015 By Brian Dembowczyk
Joseph Sent to Egypt
On Saturday, February 4, 2006, Indianapolis Colts head coach Tony Dungy spoke at the Athletes in Action Super Bowl Breakfast in Detroit, Michigan. Just weeks before, his oldest son James had taken his own life. In an emotional speech, Dungy shared what God had taught him about pain from James and his youngest son Jordan as well.
You can read about the event and Dungy's speech and listen to Dungy's speech itself. Note these links will take you away from www.gospelproject.com and we cannot guarantee the content on those sites.
Jordan, who was five at the time, was born with an extremely rare condition where he cannot feel pain. But Dungy learned what sounds so good at first—never hurting at all—is actually far from it. Jordan loved cookies, as pretty much all five-year-olds do, and Dungy shared how his son would reach into the oven to remove a cookie straight out off the cookie sheet and eat it without knowing that he was burning his hand and mouth. In the same way, Jordan had no fear of jumping off of a play set. He had no fear because he felt no pain. And because he felt no pain, he didn't know that certain things were not good for him.
Here is how Dungy related what he had learned from Jordan's condition:
Really, you get the question all the time: "Why does the Lord allow pain in your life?" "Why do bad things happen to good people?" "If God is a God of love, why does He allow these hurtful things?" We've learned that, a lot of times, because of that pain—that little temporary pain—you learn what's harmful. You learn to fear the right things.
Pain sometimes lets us know we've got a condition that needs to be healed. Pain, inside, sometimes lets us know that, spiritually, we're not quite right. We need to be healed; and God will send that healing agent, right to the spot. Sometimes, pain is the only way that will turn us, as kids, back to the Father. So, we've learned a lot about that.
I would summarize Dungy's lessons this way: God uses pain to steer us from sin, to heal us, and to produce deep, genuine repentance. But not just in us. Sometimes, God uses our pain to bring this about in others.
And that takes us to this week's session, Joseph Sent to Egypt. (Genesis 37:1-36; 39:1—41:57) We are most likely pretty familiar with the story. Joseph is sold into slavery by his brothers. He ends up in Potiphar's house in Egypt where he is falsely accused of attacking Potiphar's wife and thrown into prison. In prison, he interprets the dreams of two of the Pharaoh's officials, but he is forgotten and left in prison.
We cannot, and should not, sugar-coat Joseph's story. Joseph was treated unfairly by others and his life was hard—very hard. Joseph was certainly a young man who experienced deep pain and suffering in his life.
And so the questions must be raised. "Where was God in this?" "Why did God bring about so much pain in Joseph's life?" "How could God love Joseph while this was happening to him?" It's OK that we raise those questions. We need to. They are the exact questions God wants us to raise.
Don't think that God couldn't have gotten Joseph to Pharaoh's court some other way. Don't miss it that the Holy Spirit inspired Moses to record these details.
God's providence brought about Joseph's pain and God wants us to come face-to-face with that. He wants us to feel the tension. He wants us to seek the answers to the questions we raised. Because they are important questions—with vital answers.
Here is what God wants us to take away from this. Pain and suffering are not bad. They are hard, yes. But they are not bad. And that's because God uses our pain and our suffering for His glory and our good.
When we fast-forward to Joseph being Pharaoh's second-in-command, we see God's beauty in Joseph's pain and suffering.
When we fast-forward further to Joseph bringing his family to Egypt to survive the famine, we see God's beauty in Joseph's pain and suffering.
When we fast-forward further still to Moses delivering God's people out of Egypt as a picture of Jesus, we see God's beauty in Joseph's pain and suffering.
But it's when we fast-forward further even still when we see God's greatest beauty in the midst of pain and suffering.
To see it, we must fast-forward to the cross.
God's beauty, God's splendor, God's love, God's mercy, God's grace, God's justice, God's wisdom, and so much more of God's glory is most clearly seen in Jesus' pain and suffering on the cross.
We need to learn—really learn—that God is in the midst of our pain and suffering and that He is using it for good. We need to break free of the notion that pain-free living is best and that it reflects God's love.
God's love brought about Jesus' pain. It brought about Joseph's pain. And God's love brings about our pain. Whether we see the good in it or not.
One more thing.
As Tony Dungy took the stage at the Super Bowl Breakfast on February 4, 2006, he shared how he longed to speak at a Super Bowl Breakfast the day before he coached a team to a win in the Super Bowl.
On February, 3, 2007, Dungy addressed the breakfast gathering once again.
The next day, February 4, 2007, exactly one year to the day after Dungy had shared the lessons his sons had taught him about God, Tony Dungy coached the Colts to a 29-17 Super Bowl victory.
How have you seen God's goodness in your pain and suffering? Leave a comment below.
Here is more help for leaders preparing for the November 22, 2015 session (Unit 3, Session 3) of The Gospel Project for Kids.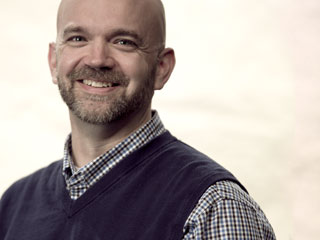 Brian Dembowczyk is the team leader for The Gospel Project for Kids. He served in local church ministry for over 16 years before coming to LifeWay in 2014. Brian earned an M.Div. from the Southern Baptist Theological Seminary and a D.Min. from the New Orleans Baptist Theological Seminary. Brian, his wife, Tara, and their three children—Joshua, Hannah, and Caleb—live in Murfreesboro, TN, where Brian enjoys drinking coffee and teaching 1-3 graders at City Church.