March 12, 2016 By Brian Dembowczyk
Jesus' Triumphal Entry
When I was a kid, I decided to get my dad some aftershave for Christmas one year. Thoughtful gift from a kid, right? Help his dad smell good at work and church and that sort of thing. Not quite. You see, the reason I chose that as a gift was because it was an NFL special edition package. The aftershave came in a football-shaped bottle, and it included an NFL trivia book as well. Guess what I anticipated happening to the trivia book. Yeah, my motives were less than noble that year. Chalk another one up to my sin nature.
The Old Testament includes over 300 messianic prophecies which provide overwhelming support for the identity of Jesus as the Messiah and Son of God. Many of these prophecies are ones that Jesus had no control over—such as where and into which family He would be born—and as such, they are quite powerful. But then there are others that Jesus could control—certain things He said and did to fulfill Scripture. For example, in Matthew 4, Jesus journeyed to Zebulun and Naphtali in fulfillment of messianic prophecy from the Book of Isaiah.
Perhaps the most well-known of these intentionally fulfilled prophecies was when Jesus rode into Jerusalem on a donkey during part of this week's story, Jesus' Triumphal Entry. (Matthew 21:1-17; Mark 11:1-11; Luke 19:28-44; John 12:12-19)
Jesus found a young donkey and sat on it, just as it is written: Fear no more, Daughter Zion. Look, your King is coming, sitting on a donkey's colt. His disciples did not understand these things at first. However, when Jesus was glorified, then they remembered that these things had been written about Him and that they had done these things to Him. (John 12:14-16)
This was done in fulfillment of Zechariah 9:9.
Rejoice greatly, Daughter Zion! Shout in triumph, Daughter Jerusalem! Look, your King is coming to you; He is righteous and victorious, humble and riding on a donkey, on a colt, the foal of a donkey.
Now, critics and skeptics point to events like this and claim they are manufactured and thus not credible. The argument is that because Jesus chose to ride into Jerusalem on a donkey, this should not be considered as a fulfilled prophecy because anyone could have done it. It's kind of like how my motives for giving my father that aftershave took away the meaning of the gift.
But, if we discount these intentionally fulfilled prophecies as sub par for being "contrived," we will miss out on the power they have in their own right. And that would be a huge mistake.
Think about what Jesus wanted to communicate when He chose to ride into Jerusalem on a donkey that day. Some of the crowd that day, most notably the religious leaders, may have recognized this prophetic act foretold of the Messiah. It would not have been hard for them to connect the dots. Jesus was intentionally claiming to be the Messiah.
I love how John tells us that the disciples at least didn't grasp what Jesus was doing that day. (By the way, this is another piece of evidence to support the validity of the Bible. Remember, John is writing about himself, too! If he were making this up, do you think he would have added that detail? Wouldn't we expect to see the disciples as giants of the faith? Instead, they show us their weaknesses and failings in such a transparent way without cause.) Later, though, they came to understand how Jesus riding into Jerusalem fulfilled Scripture. Even though it took them longer, they came to realize that Jesus' actions that day were done to intentionally say, "I am the Messiah!"
And that is quite important, because there are many who argue that Jesus never claimed to be the Messiah or God; it was His followers who made Him into the Messiah and God much later. That's simply not true. And this intentional messianic act is an important proof that Jesus claimed to be the Messiah. Of course, this isn't the only place where Jesus did this. There are much stronger instances where He did as well. But this one is quite important in its own right, especially in light of what was in store just days later.
This Bible story is packed with details and activity and the detail of Jesus riding on a donkey can be rather easily overlooked, but try to block out some time to tell your kids that this is so important because it was one way Jesus was telling the people that day, and us, that He is truly the Messiah, the Son of the Living God!
What messianic prophecy means the most to you? Leave a comment below.
Here is more help for leaders preparing for the March 20, 2016 session (Unit 8, Session 1) of The Gospel Project for Kids.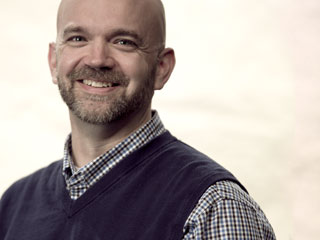 Brian Dembowczyk is the team leader for The Gospel Project for Kids. He served in local church ministry for over 16 years before coming to LifeWay. Brian earned an M.Div. from the Southern Baptist Theological Seminary and a D.Min. from the New Orleans Baptist Theological Seminary. Brian, his wife, Tara, and their three children—Joshua, Hannah, and Caleb—live in Murfreesboro, TN, where Brian enjoys drinking coffee and teaching 1-3 graders at City Church.