May 28, 2016 By Brian Dembowczyk
Israel Demanded a King
My oldest son loves Star Wars. And that honestly makes me proud. A few weeks ago, Joshua asked me about helping him find a Star Wars computer game. So we sat down together and went online to find the game. What we found was that it cost $40 and the system requirements seemed to exceed the capabilities of the computer we allow him to use for games.
Now, Joshua had the money and my wife and I allow our kids to use their money as they like, only stepping in to prevent a purchase for a good reason. But I was concerned that my son was getting his hopes up too much and that he would be deeply disappointed if the game didn't work. Being out $40 would have been the final kick in the gut.
So I did my best to coach Joshua. I encouraged him to wait to see if the price drops down the road. I encouraged him to think through what he would do if the game didn't work. I asked him if he wanted to take some time to think about the decision.
But he kept coming back with the same response, "I want to get it." He was determined.
So I told him to bring me his money and then I made him verbally testify that he recognized the risk that the game might not work.
Now, as a father, I really believed that Joshua wasn't making a good decision. So why did I allow him to make a decision I thought might hurt him and cost him $40?
Because I love him and I want what is best for him.
Let me explain.
This was a potential opportunity for me to allow Joshua to experience pain in a relatively safe and controlled environment. The game ended up working, but had it not worked, I hoped that this experience would help shape some of Joshua's character. I would not have enjoyed seeing him disappointed, but I would have gladly seized the teachable moment it would have afforded.
Sometimes the love of a father means letting his children do what he knows might hurt them for their own good.
And that takes us to this week's story, Israel Demanded a King. (Unit 10, Session 1) At this point in the big story, the people of Israel have been through their cycle of sin detailed in the Book of Judges over and over again. Sin. Discipline. Cry. Deliverance. Rest. Sin. Discipline. Cry. Deliverance. Rest.
Over and over again.
God, the loving and patient Father, allowed them to experience their pain so that they would turn their hearts to Him.
But they went the wrong direction. Again.
To their credit, the people finally seemed to realize that their current situation wasn't working. And as they looked around them, they saw something curious. All the other nations around them had kings leading them. So they concluded that surely that was what they were missing. A human king to rule over them!
Now. let's go back and remember something important here. What had God instructed His people to do with the foreign nations back during the conquest? That's right, purge them from the land. Why? Because of this right here. He knew that the pagan nations would negatively impact His people. He knew that His people would be enticed by their pagan gods and their secular practices. And that is exactly what happened.
Disobedience has consequences.
And that prior act of disobedience is what led to this one. The people of Israel didn't need a human king. They had a King. The King of kings. And what they didn't understand was that God had plans to send them a human king, but not at that time. His plan was to send King Jesus, fully God and fully man, to be their perfect king.
But the people didn't want to wait. They didn't want to trust God. They didn't want to turn their hearts to God. They wanted a quick solution. A pain-free solution. A human solution. They wanted a human king. Just like everyone else.
So God, in His kindness, consented. Not because it was good for Israel, but because He is the perfect loving Father. And He wanted His people to learn through their act of disobedience. He warned them. A human king will fail you. You will be taxed heavily. You will send off your young men to fight wars for a king. You will work hard for a human king. And all of this came true, especially during Solomon's reign about 80 years later. But in that moment, the people didn't care. Their minds were set.
As you share with your kids this week, don't miss the opportunity to stretch their thinking about how they define God's love, goodness, and kindness. Challenge them to see that God's discipline is loving, good, and kind. Sometimes the most loving thing God can do is to bring pain into our lives.
How has God taught you and drawn you to Him through your disobedience?
Here is more help for leaders preparing for the June 5, 2016 session (Unit 10, Session 1) of The Gospel Project for Kids.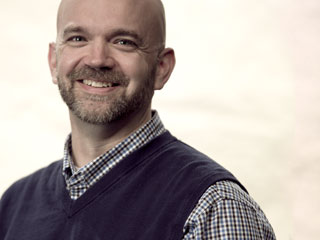 Brian Dembowczyk is the team leader for The Gospel Project for Kids. He served in local church ministry for over 16 years before coming to LifeWay. Brian earned an M.Div. from the Southern Baptist Theological Seminary and a D.Min. from the New Orleans Baptist Theological Seminary. Brian, his wife, Tara, and their three children—Joshua, Hannah, and Caleb—live in Murfreesboro, TN, where Brian enjoys drinking coffee and teaching 1-3 graders at City Church.