June 26, 2015 By Brian Dembowczyk
Gospel Project for Kids Facebook Page
The Gospel Project for Kids team has launched a new Facebook page which we hope will quickly become an online community for kids ministry leaders, teachers, parents, and anyone else who loves The Gospel Project for Kids.
One thing that we have noticed is that kids leaders LOVE to share their ideas with others and to seek great ideas from other leaders as well. We anticipate leaders sharing ideas about how to make the activities better, use completely different activities, decorate large group areas, use the resources in different ways, incorporate new tools and resources to get the most out of The Gospel Project, and more.
We have also heard from some leaders who didn't quite know how to contact our team to ask questions. Some of you have found this blog to be one place to connect with us and ask your questions, but many questions you have aren't related to the blog posts we are writing, so we wanted to create another way for you to quickly connect with us and ask whatever questions you have.
Our goal is for this community to also be the place to share those encouraging stories about what God is doing in your kids, parents, and leaders through The Gospel Project. We hear them from time to time, but we would love to hear more of them and we want others to hear them as well.
So go on over, "like" the page, check it out, and be part of this online community.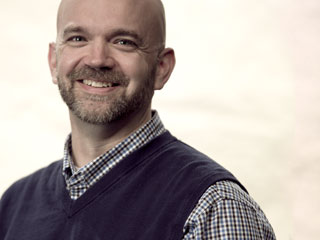 Brian Dembowczyk is the team leader for The Gospel Project for Kids. He served in local church ministry for over 16 years before coming to LifeWay in 2014. Brian earned an M.Div. from the Southern Baptist Theological Seminary and a D.Min. from the New Orleans Baptist Theological Seminary. Brian and his wife, Tara, and their three children – Joshua, Hannah, and Caleb – live in Murfreesboro, TN, where Brian enjoys drinking coffee and teaching 1-3 graders at City Church.