August 15, 2015 By Brian Dembowczyk
God's Warning to the Churches
I have great respect for my oldest son, Joshua, because he is able to take his time when eating dessert to savor it fully.
I inhale mine.
This week, we are going to inhale God's Warning to the Churches (Revelation 2-3) and I so wish we could savor it over seven or eight weeks. It's so good! But, alas, we cannot.
So the next best thing I can do for you is to go more deeply into each of these seven letters for your benefit, and who knows—perhaps you will be able to weave some of what I share here into your classroom.
Overview
Each of these letters is written to a different church in Asia Minor, modern day Turkey. The order of the letters follows sort of a lower case "n" path beginning with Ephesus on the coast, moving north to Smyrna and Pergamum, and then turning southeast to Thyatira, Sardis, Philadelphia, and finally Laodicea.
While there is no dispute that these letters were addressed to seven real churches, many theologians believe that these cities also represent the seven major periods of church history:
Ephesus = Apostolic Church (A.D. 30-100)
Smyrna = Persecuted Church (A.D. 100-313)
Pergamum = State Church (A.D. 313-590)
Thyatira = Papal Church (A.D. 590-1517)
Sardis = Reformed Church (A.D. 1517-1730)
Philadelphia = Missionary Church (A.D. 1730-1900)
Laodicea = Apostate Church (A.D. 1900 – ?)
We have to also be sure to recognize that these letters were written to all of the churches as well (e.g. see Revelation 2:7). While our local churches today are not the specific audience of any of these letters, we are to read them and learn from them all the same.
Structure of the Letters
Each of the seven letters follows the same basic structure, or outline, with a couple of exceptions where a church is either not commended for anything or not condemned for anything.
Greeting. This is identical in each letter with only the recipient's name being different. Each letter is addressed directly to the angel of the church. Some believe this is a literal angel. Perhaps God has assigned an angel to look over each church. Others believe that this references the primary elder, or pastor, of each church. Since "angel" means "messenger" in Greek, this certainly is a possibility.
Reference to Son of Man from Revelation 1. In the first chapter of the book, John described a vision he had of Jesus. The imagery John describes is highly symbolic and each letter draws from part of this description.
Commendation. Jesus' praise of the church.

Condemnation. Jesus' rebuke of the church.

Warning/admonishment. A warning to "repent."
Reward. A specific reward promised to those who are victorious or overcome until the end.
Refrain. Each letter ends with the same refrain: "

Anyone

who

has

an

ear

should

listen

to

what

the

Spirit

says

to

the

churches

."
Ephesus: The City of Change
Revelation 2:1-7
Ephesus was used as Paul's Asia Minor headquarters during his missions trips in the region. During its history, the city actually was moved several times because of coastal changes, including the movement of the harbor which was so important to the city. The modern city is now not near the water.
Because of the harbor, Ephesus was called the Gateway of the Province, and as such, it had many, many visitors in the city. Basically, Ephesus was a leading city in Asia Minor.
One of the main attractions of the city was the Temple of Artemis, the goddess of fertility. Artemis was represented at one time by the cypress tree and the temple was built with ample cypress features, including a U-shaped altar and the roof. The temple was so impressive, it was one of the seven wonders of the ancient world. The temple was also called "The Paradise of God."
Commendation
The work and perseverance of the Ephesian church was praised by Jesus. They also had no patience for evil men and tested all the self-professing apostles who visited them. Remember, that there were plenty of visitors moving through Ephesus, so the church there probably saw quite a bit of these people. In addition, they rejected the Nicolaitans. We don't know anything about this group for sure. Nikao is Greek for "victory" so some believe that this was a group who believed they had victory over the flesh and they could not sin. Others believe this was a sect of the Gnostics, who denied that Jesus was fully human. Either way, the Ephesians recognized the heretical teaching of this group, whatever it was, and rejected them.
Condemnation
The Ephesians were praised for quite a bit and most of us would feel pretty good about being part of such a church. But, then we see what words of criticism Jesus had for the church—and they stung. The church had abandoned, or moved away from, the love they had at first. Don't miss the intentional reference to how the city had moved throughout its history.
Admonishment
I'm not a fan of alliteration in outlines, but this one begs it. The Ephesians had to do three things: Remember where they once were, repent, and repeat their first deeds. Basically, Jesus wanted the church to go back in time and remember how much they had loved Him at first to rekindle it within them which would prompt repentance and a return to the deeds they had done at first—deeds born out of love. It's really a great formula for us when we are experiencing those valley periods in our relationship with Christ.
Warning
If they did not repent, their lamp stand would be removed. Earlier, the lamp stands are explained to be the churches, so this is a stern warning that if they failed to repent, their church would cease to exist.
Reward
They would receive the true tree of life and the true Paradise of God, unlike the false one in the Temple of Artemis.

Smyrna: The City of Life
Revelation 2:8-11
Smyrna was a beautiful, wealthy city and was an official site of emperor worship, resulting in a close association with Rome. Emperor worship consisted of acknowledging Caesar as lord and burning a small amount of incense to him. Worshiping the emperor was required for voting, owning property, and trading in the market. In some instances, non-worshipers were persecuted. Smyrna also was the home for a huge Jewish synagogue and its participants partook in persecuting believers.
The "Crown of Smyrna" may have referred to the appearance of the hills around the city which were shaped like a crescent, the layout of the city itself, or a crown of garland used in worshiping the gods.
Commendation
The church was praised for enduring tribulation and poverty as well as the synagogue of Satan. The tribulation and poverty were no doubt because of not worshiping the emperor. The synagogue of Satan may have been the Jewish synagogue in the city.
Condemnation
No fault is found in the church. Of course, that is not to suggest that it was perfect.
Admonishment
The church is advised not to fear what they were going to suffer. Scholars have different opinions of what the 10 days of testing would be. Some believe it was a literal 10-day period. Others believe it is symbolic of a period of testing. Either way, we know it was temporary but that it was also intense. Jesus encouraged the church to be faithful through this period of testing or tribulation. This is a great lesson for us to resist the urge to pray that persecution ends for the church, but rather to pray that believers will endure it. Persecution is often directly connected to the times when the church was at its best and strongest. Comfort often has led to apostasy and indifference.
Warning
The church is given no warning.
Reward
Those who were faithful would receive the crown of life (an intentional play on the Crown of Smyrna) and would not be hurt by the second death, which is talking about the judgment of all unbelievers.

Pergamum: The Royal City
Revelation 2:12-17
While Smyrna was a site of emperor worship, Pergamum was the seat of Roman authority and emperor worship in the region. It was called "City of the Sword" because it was given permission to execute by Rome.
Commendation
The church was praised by Jesus for holding fast amidst Satan's throne, surely a reference to emperor worship. The martyrdom of Antipas was mentioned specifically. We don't know who this was, but surely this was a significant event resulting in its mention. Surely others had been martyred as well, not just Antipas.
Condemnation
Both Smyrna and Pergamum were experiencing tribulation, but unlike the former city, the latter is condemned by Jesus for a few things. First, some in their midst held the teaching of Balaam, who led Israel to eat food sacrificed to idols and commit acts of immorality. These acts were most likely being committed by some in the church as well. The church also had some who were holding to the teachings of the Nicolaitans. In essence, Jesus is rebuking the church for being impure. He doesn't just condemn those who were holding to these heresies, the entire church was also being held accountable for not confronting them and leading them to repentance.
Admonishment
They were called to repent.
Warning
If they failed to repent, Christ would come and would make war with them with the sword of His mouth (a double reference to the first chapter of Revelation and the city's sword given by Rome). Now, this might seem like a good thing. Wouldn't the genuine believers want Jesus to purge those who were holding to heresies from their midst? But think about it practically. If you have ever been involved in church discipline or a church split, you know how painful this can be.
Reward
Those who persevered would receive hidden manna (spiritual nourishment) and a white stone with a new name on it which no one except the recipient would know. I love that promise! There are names I have for my family members that are mostly mine. They reflect the special relationship I have with them. Just thinking about how Jesus has a special name for each believer reminds us of the special, personal relationship we each have with Him.

Thyatira: Weakness Made Strong
Revelation 2:18-29
Thyatira was a weak, pretty much defenseless city on a plain. As such, the city's purpose was to slow down an invading army, allowing time for forces to be concentrated beyond it. Basically, it was a chess pawn. It is no wonder that this produced a general feeling of weakness, subjection, and dependence in those who lived there.
While the city didn't have much to offer from a military position, it did have much to offer in an economic sense. The city was a working industrial town filled with factories of all sorts. Pottery, glass, crystal, iron, bronze, and linen were significant industries. With all of the activity in the various factories, it is not surprising that the city was burned down at one point.
Commendation
Jesus praised the church for their works, love, faith, service, and endurance. They were also praised for their increasing works.
Condemnation
The church is rebuked for tolerating the woman Jezebel. The story of Jezebel is found in 1 and 2 Kings and her name has become synonymous with blatant idolatry. Whoever this woman was in Thyatira, she called herself a prophetess and seduced people in the church to commit acts of immorality and eat food sacrificed to idols. Those who were not seduced by her tolerated her instead of confronting and dealing with her false prophecy and enticement of others to sin.
Admonishment
Those who did not hold to Jezebel's teaching were instructed to hold fast until Jesus comes. This implies that those who were tolerating Jezebel would repent of that.
Warning
Jezebel and those who committed adultery with her would be cast upon a bed of sickness and suffer great tribulation. In addition, her children (most likely those who taught what they learned from her) would be killed with pestilence. Jesus would give to each one according to their works.
Reward
The one who overcomes would receive authority over the nations and the morning star, which perhaps could be a reference to Jesus Himself.

Sardis: The City of Death
Revelation 3:1-6
Unlike Thyatira, Sardis was a natural citadel that featured steep cliffs to the rear of the city and a long, flat plain in front of it which gave the city ample warning to see an approaching army and seek refuge behind the city walls. The city was stocked to withstand a lengthy siege and the defenses made it virtually impossible to defeat. Except that happened on at least two occasions.
On one occasion, it is believed that a small defect was discovered in the rear defenses of the city and it was used to scale at night, enter the city, and open the gates. On the second occasion, it is believed that the city either left the rear completely unguarded or a soldier dropped a helmet and retrieved it revealing a hidden way into the city. While it is not clear how the two victories were won over Sardis, it is clear that a lack of vigilance was a main factor in each.
The city was destroyed by a great earthquake in A.D. 17
Commendation
Jesus praised the church for having a few people who had not soiled their garments. They had not allowed the culture around them to defile their walk with Christ.
Condemnation
At the same time, Jesus condemned the church for having a reputation without substance. They had a reputation for being alive, but were actually dead. What a tremendous warning for our churches today. How many of our churches are resting on past works and reputations instead of pushing forward into new ways to glorify God?
Admonishment
The church is called on to be alert or wake up, a warning that would have resonated with the people of this city. They were to strengthen what remained, remember what they had received, and repent. This is a great formula for churches today. Recognize how God has gifted and blessed a church and focus on that as they repent of any sin that has prevented them from glorifying God more.
Warning
If the church failed to repent, Jesus would come like a thief in the night. The imagery would have been easy for this city to understand. Think about that. Jesus coming to them should have been a blessing, but instead it was a threat. That is how far this church had fallen.
Reward
Those who overcome were promised that they would walk with Christ in white, an image of purity. Their name would remain in the book of life and Jesus would confess their names before the Father. What amazing promises!

Philadelphia: The Missionary City
Revelation 3:7-13
The city of Philadelphia was a frontier outpost that opened travel to the "wild east" of that time. Basically, think of the wild west of the 1800s in America and just turn it around and put it in the east. As such, Philadelphia was known as the "City of the Door." The city was named several times, usually after the emperor, in attempts to earn favor with Rome.
The city was destroyed by a great earthquake in A.D. 17 resulting in the people living outside of the city itself for a time out of fear that another earthquake would occur. The people in Philadelphia lived in constant dread of another disaster.
Commendation
Jesus praises the church because even though they had limited strength, they kept God's Word and did not deny His name. The church probably was smaller and lacked any political, social, or financial influence in Philadelphia, yet that did not cause them to compromise to their culture around them.
Condemnation
The church is faulted for nothing. While the church was not perfect, there was nothing Jesus for Jesus to condemn them over.
Admonishment
The church was to hold on to what it had.
Warning
No warning is given.
Reward
Jesus promises several rewards to those who persevered in this church. First, He would position an open door of opportunity before them. This was a clear allusion to the nickname of the city and shows that God rewards our faithfulness by giving us more opportunities to glorify Him. Second, the synagogue of Satan would bow to them, proving God's love for the church. Third, the church would be spared from the worldwide hour of testing that some believe refers to the Great Tribulation. Fourth, they would be made a pillar in the temple of God and would remain there. Clearly this would have been significant to the church in Philadelphia based on the city's earthquakes and uncertainty. Fifth, the church would receive the name of the heavenly city and Jesus Himself on them. Again, this was a clear reference to the frequent name changes of the city.

Laodicea: The City of Compromise
Revelation 3:14-22
The city of Laodicea was known for three key industries: banking, clothing (most notably, expensive black togas), and an eye and ear medical school (which produced a special salve). The city was wealthy and quite vain. It refused Roman funding so that Rome would not place its soldiers in the city.
Laodicea was a "moderate" city that adapted to the needs and wishes of others. This makes sense when you consider how banking was one if its major industries and the need of bankers to please their customers. Basically the city was quite accommodating and willing to compromise. It was truly a tolerant city almost 2,000 years before tolerance became so fashionable.
While the city had so much going for it from the world's perspective, it did have one major problem: lack of good drinking water. The Lycus River nearby was not good for drinking water so water was piped in from two nearby cities. Colossae had good, cold water, but by the time it arrived in Laodicea, it was warm with junk in it. The Hieropolis was known for its soothing hot springs, but again, by the time the water reached Laodicea, it was room temperature with sulfur in it which took some getting used to.
Commendation
Jesus praises the church for nothing. Not one word of commendation.
Condemnation
Jesus rebuked the church for being lukewarm and not being either hot or cold. Now, most of the time we hear this, we are told that we are to be "hot" for Jesus or "cold" for Him, just not somewhere in the middle. It's all or nothing. All in, or all out. While there is some truth to that, I would propose Jesus meant something all together different.
Think about the drinking water the city received. The hot water of the Hieropolis had great value in that city. It was wonderfully soothing when one bathed in it. But that hot water wasn't much use when it was lukewarm. Likewise, the cold water of Colossae was good for something in that city. But it wasn't much use when it was warm in Laodiciea. Both the hot water and cold water were good because they were useful. They had a purpose. But when both were warm, they had no purpose.
It seems that Jesus' condemnation is that the church in Laodicea had no purpose. It had compromised to the point of not being of any use.
In the same way, the church had adopted the pride of the city and believed it had no use of God, but in reality, they were pitiful, poor, blind, and naked (notice all of the major industries in the city are included).
Admonishment
Jesus calls on the church to take several actions—all of which carry imagery from the city's primary industries. They are to buy gold (banking), white garments (clothing), and eye salve (eye doctors) from Christ. In essence, Jesus is calling them to turn from the worldly things they trust in, and turn to Him instead. They are to be zealous and repent.

Warning
None
Reward
Jesus promises that He reproves and disciplines those whom He loves. While this may sound like a warning, it is really a reward because such discipline is for our good. The warning would be not experiencing His discipline.
Jesus describes Himself as standing at the door and knocking. This verse is often used in evangelism, but notice that its primary context is Jesus knocking on the door of His own church! Those who opened the door would enjoy Christ coming in and dining together. They would then be seated with Christ on His throne.
As you look over the letters to the churches, what do you see that related to the church today? Leave a comment below.
Here is more help for leaders preparing for the August 23, 2015 session (Unit 36, Session 3) of The Gospel Project for Kids.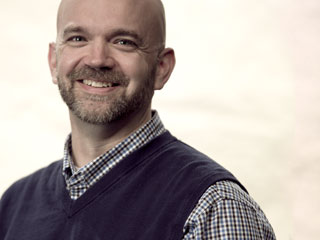 Brian Dembowczyk is the team leader for The Gospel Project for Kids. He served in local church ministry for over 16 years before coming to LifeWay in 2014. Brian earned an M.Div. from the Southern Baptist Theological Seminary and a D.Min. from the New Orleans Baptist Theological Seminary. Brian and his wife, Tara, and their three children – Joshua, Hannah, and Caleb – live in Murfreesboro, TN, where Brian enjoys drinking coffee and teaching 1-3 graders at City Church.