November 29, 2016 By Brian Dembowczyk
Daniel and His Friends Obeyed God
If you use the digital version of The Gospel Project for Kids, you are quite familiar with our online delivery platform called My Curriculum Manager (which, by the way, is going to see a major overhaul in the upcoming months). You are used to scrolling through and seeing the various PDF, RTF, MP4, and MP3 files. But what you haven't seen is the spreadsheet with the data to populate My Curriculum Manager.
Each quarter, I work with the web team to upload the digital content, and one of my roles is to complete a spreadsheet a couple hundred rows long and a couple of dozen columns wide. Each cell is filled with data—numbers, titles, or descriptions. Every item that appears in My Curriculum Manager has to be on this sheet and every cell has to be correct. Even capitalization matters in some columns. We have had trouble uploading content before simply because of a repeated header.
Working on these sheets the last couple of years has really reinforced the lesson that details matter—even small ones. And that is a lesson we should keep in mind as we prepare for this week's session, Daniel and His Friends Obeyed God. (Unit 16, Session 1)
The Book of Daniel opens with Daniel and his three friends being placed in a program to train servants for the king of Babylon. The choicest slaves—young, strong, smart, healthy, good-looking males—were chosen for this three-year program. Daniel, his three friends, and the other young men were given a special diet, and that is what caused a problem for Daniel and his friends. The king's diet violated the dietary laws of the Old Testament.
And to be honest, this is where the path Daniel and his friends took would differ from the path I most likely would have taken. It would have been so tempting for me to compromise and eat the king's food. These young men were slaves—captives—in a powerful, foreign land. It would have been nothing for the king's guards to execute these men for not following the game plan. They were not lacking for other candidates for the program. Or Daniel and his friends could have been removed from the program—a program that seems to have been a pretty good life as far as slavery goes—and been forced into hard labor.
But Daniel and his friends took a stand. Why? Because the little things matter. Their integrity—their faithfulness to God—was at stake. And it wasn't worth losing that over food.
As you teach this session, it will be tempting to move directly to application at this point. It seems to be set up for us so easily. Daniel and his friends obeyed even in the small details—so should we. How can we be faithful to God in the small details like Daniel and his friends?
Works nicely, doesn't it?
But you know that isn't where we need to go. If we do, we miss pointing our kids to Jesus!
As you complete the story of Daniel and his friends, don't move to application. Instead move to Jesus. Daniel and his friends obeying God even in the small details reminds us of Jesus who obeyed God fully, even in the small details. Jesus lived a sinless life in full obedience to the Father. He fulfilled the requirements of the law perfectly—even in its "little" details. And because of that, He was a worthy sacrifice to pay our sin punishment. That is what we want to point our kids to and is what we have tried to capture in the Christ connection:
Daniel chose to obey God no matter what, and God blessed Daniel and his friends. In an even greater way, Jesus always obeyed God. He came to earth and followed God's plan to save sinners. Jesus never sinned, but He died the death we deserve. Jesus rose from the dead, and those who trust in Him receive God's forgiveness and blessing.
Make sure your kids see Jesus and delight in Him this week. Then push farther and talk about how we can obey God fully in our lives and why we should do that—out of gratitude and love for God for giving us Jesus.
How do you find joy in obeying God in "little" acts of obedience? Leave a comment below.
Here is more help for leaders preparing for the December 4, 2016 session (Unit 16, Session 1) of The Gospel Project for Kids.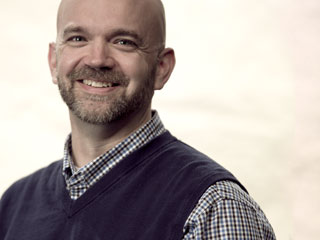 Brian Dembowczyk is the team leader for The Gospel Project for Kids. He served in local church ministry for over 16 years before coming to LifeWay. Brian earned an M.Div. from the Southern Baptist Theological Seminary and a D.Min. from the New Orleans Baptist Theological Seminary. Brian, his wife, Tara, and their three children—Joshua, Hannah, and Caleb—live in Murfreesboro, TN, where Brian enjoys drinking coffee and teaching 4-5 graders at City Church.