December 19, 2015 By Brian Dembowczyk
CHRISTMAS: Wise Men Visited Jesus
OK. I'm just going to put this out there: the wise men did not visit Jesus in the manger. They didn't show up for months—actually more likely a couple of years later. How do we know? Notice:
They entered a house to see Jesus. (Matthew 2:11)
They saw a "child" not a "baby." The original Greek uses two different words based on different ages. (Matthew 2:11)
Herod ordered the murder of boys two years old and under. Even for a cruel man that he was, that seems overboard if Jesus had just been born. (Matthew 2:16)
So don't put the wise men in your nativity set. Put them on the other side of the house because they were still on their way!
All right. I'm off of my soap box now.
As you prepare for Wise Men Visited Jesus (Matthew 2:1-21), have you ever wondered about the purpose of the wise men? Why did God move them to travel so far to see Jesus? I think there are at least four reasons:
They show that Jesus was not just for the poor (illustrated by the shepherds), but the wealthy as well.
They show that Jesus was not just for the Jews (illustrated by Simeon and Anna) but for the Gentiles as well.
They show how God provided funds through their gifts for Joseph and Mary's escape to Egypt.
They show a beautiful picture of worship.
That last one is where I want to camp out for the rest of this post. What amazing worship we see modeled by these wise men! They traveled so far, risked so much, and sacrificed so willingly to worship Jesus and present their gifts to Him. In a culture of worship that is more defined by personal preference and convenience, we have much to learn from them, don't we?
So how can we foster gospel worship in our kids? Here are five suggestions to get you started:
Expand the definition of worship
Worship is not just music and singing. Sure, singing and music are big parts of worship and they help us engage our emotions as we worship, but we need to help our kids understand that music and singing do not encompass worship. Worship is much bigger and broader than that. A good way to define worship is by using the old English word worthship. Worship is any way we show God that He is of great worth to us. It's how we celebrate who He is and what He has done. Music and singing certainly do that, but they just get us started. Our kids can worship as they play outside, eat a favorite food, spend time with a good friend, read a book, and engage in countless other activities—as long as they connect what they are doing with God's goodness, beauty, and splendor.  Understanding worship like that will transform your kids!
Contrast what is temporary with what is lasting
We tend to focus on temporary things—many of which can even be good things—that will disappoint. C.S. Lewis wrote that we are like kids who are content to make mud pies in a slum because we cannot fathom a holiday by the sea—we are too easily pleased. He nailed it. We are so easily pleased with the temporary things of the world and in the process we have become anesthetized to the glory of the gospel. And that is why worship is so challenging and foreign for us at times. You want your kids to worship? Point them to the lasting, genuine, mind-blowing, heart-exploding gospel of Christ Jesus.
Give space to worship the way they need

I sometimes see kids leaders post pictures of kids who are clearly demonstrating emotion in the act of worship in an effort to celebrate meaningful worship. First, I would be remiss if I failed to remind you never to post photos of your kids on social media without their families' permission. Second, I worry that we are unintentionally (or perhaps intentionally at times) sending the wrong message to our kids: "Look! Now this is worship! This is what you need to do!" We do it as adults as well. We might define a "good" worship experience by several hands raised in the air or clear signs of emotional expression. Let me be clear: demonstrating emotion, when sincere and God-directed, is wonderful. However, we have to be careful not to assume that that is the proper way to worship. We all experience emotion differently—some through outward expression and others through inward ways. Be careful not to paint a monochrome picture of worship. Give your kids space to worship according to their personalities and how they are led.
Encourage sacrificial worship
The thing that really impresses me about those wise men was the sacrifice they made to worship Jesus. Think about how far they traveled and what they risked along the way. All to worship. I would contend that meaningful worship should lead to action. The gospel stirs our hearts and that should always lead to action in some form—and a big part of that will be sacrifice. It has often been said that trusting in Jesus costs us nothing, but following Jesus costs us everything. I like that. The gospel is free, but living the gospel is expensive. Jesus warned that following Him would be costly in terms of possessions, relationships, time, and even perhaps our lives. Now here is the beauty of this. I would further contend that these sacrifices will foster deeper worship because a life lived laid bare before Christ is a life lived most closely with Him in the shadow of His glory.
Pray for Spirit-filled worship
When it comes down to it, you cannot manufacture worship. As much as you might want to worship, as much worship is going on around you, if the Holy Spirit is not stirring your affections for Christ, you will not worship. Our kids need to know this. They cannot program worship but they can plead with the Holy Spirit to bow the posture of their hearts to a glorious King. They can pray that God develops love—part of the fruit of the Spirit—which cannot be contained and instead works its way out through worship. If we want our kids to worship better, pray for God to make them worshipers and teach them to pray the same way.
How have you fostered gospel worship in your kids? Leave a comment below.
Here is more help for leaders preparing for the December 27, 2015 session (Unit 5, Session 3) of The Gospel Project for Kids.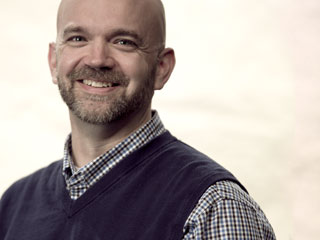 Brian Dembowczyk is the team leader for The Gospel Project for Kids. He served in local church ministry for over 16 years before coming to LifeWay in 2014. Brian earned an M.Div. from the Southern Baptist Theological Seminary and a D.Min. from the New Orleans Baptist Theological Seminary. Brian, his wife, Tara, and their three children—Joshua, Hannah, and Caleb—live in Murfreesboro, TN, where Brian enjoys drinking coffee and teaching 1-3 graders at City Church.